Back
Palou's great comeback-from 22nd to sixth!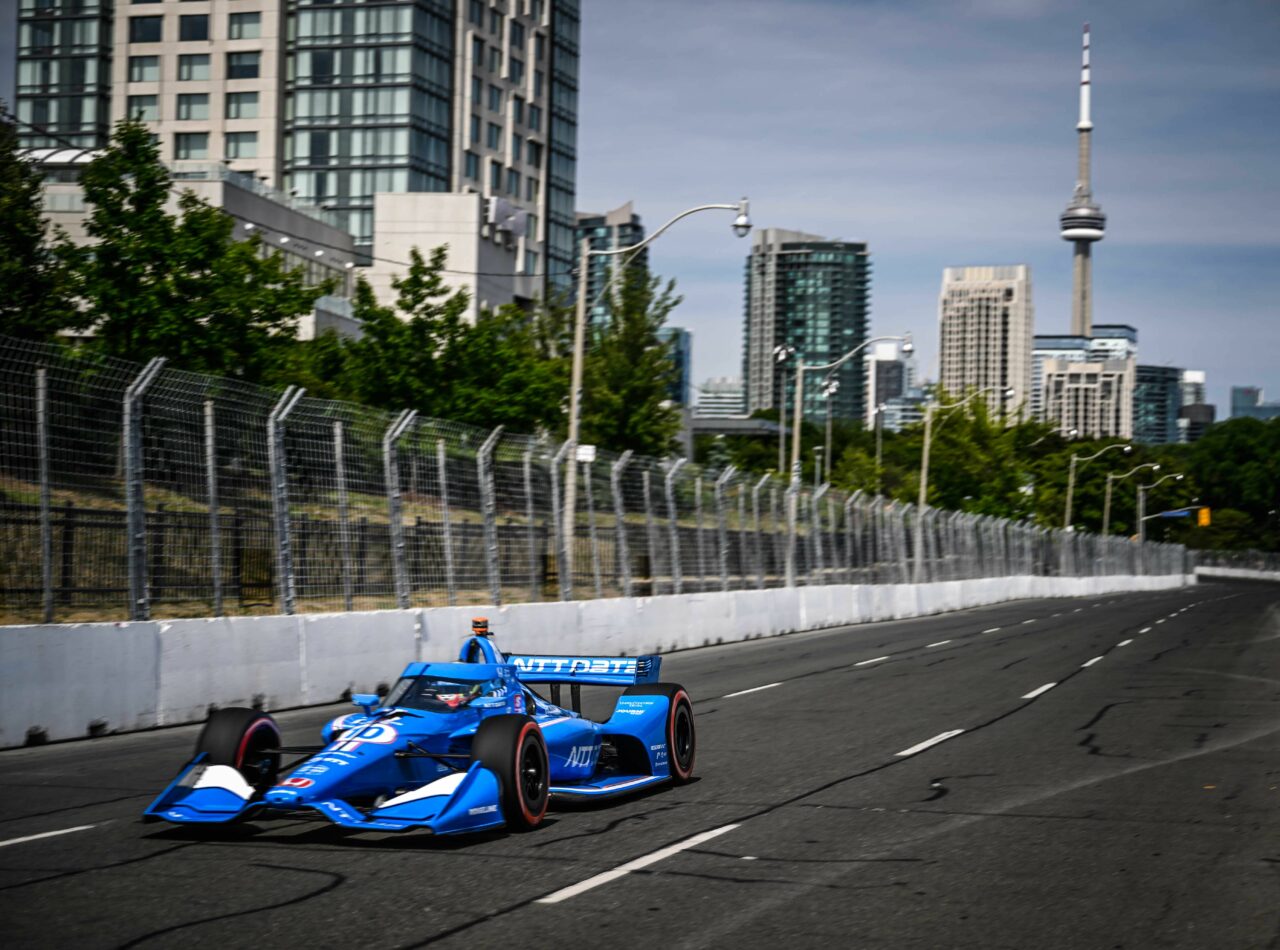 MIM driver now runs 3rd in the series despite starting from the back in Canada due to engine failure
Alex Palou once again proved to be true to his trademark image-the irreducible Gorilla of the Indycar series. Not being able to even make a serious attempt at qualifying on the super-short and twisty Toronto street course would have discouraged any other driver, no matter how bold, but not Palou. After being sidelined by a power unit failure shortly after entering his qualifying group's session, he sent a notice to our Monaco Increase Headquarters: "The car is really strong and I can make it". Easier said than done, on a track where overtaking can be a nightmare. But MIM's Palou set to work immediately, jumping five other cars in the space of a corner and rising from 22nd on the grid to 17th. From then on, his race was a perfect blend of aggressive driving and well-calculated strategy. He was the first driver to enter the pit-road as early as on the tenth of the 85-laps event, thus being able to take advantage of his superior pace on a traffic-free course. He emerged from the pit road as 24th with a 35-seconds gap to the leader. The move allowed him to undercut Will Power, then Palou proceeded to pass Callum Illot for P15. Halfway to the race, he was running eleventh, having cut down his gap from the leader to 23.7 secs. When Rosenqvist collided with Rossi's car, causing a full course yellow flag, Palou pitted again and so came even with the rest of the field. From P10, Alex worked his way up the field and started to challenge team-mate and series leader Marcus Ericsson. He passed both Lundgaard and Pagenaud to get sixth place and continued to put pressure on Ericsson until the CGR pit wall decided to freeze positions in a race that was also becoming marginal in terms of fuel consumption. Thus, Palou crossed the line in sixth and ahead of the Iowa double-header the MIM driver moved up a slot in the points standings. He's now running third with a total 314 points, only two short of second placed Will Power and a comfortable 37 away from Ericsson in the lead.