Back
Vidales strikes back: from 27th to 8th in Race 2!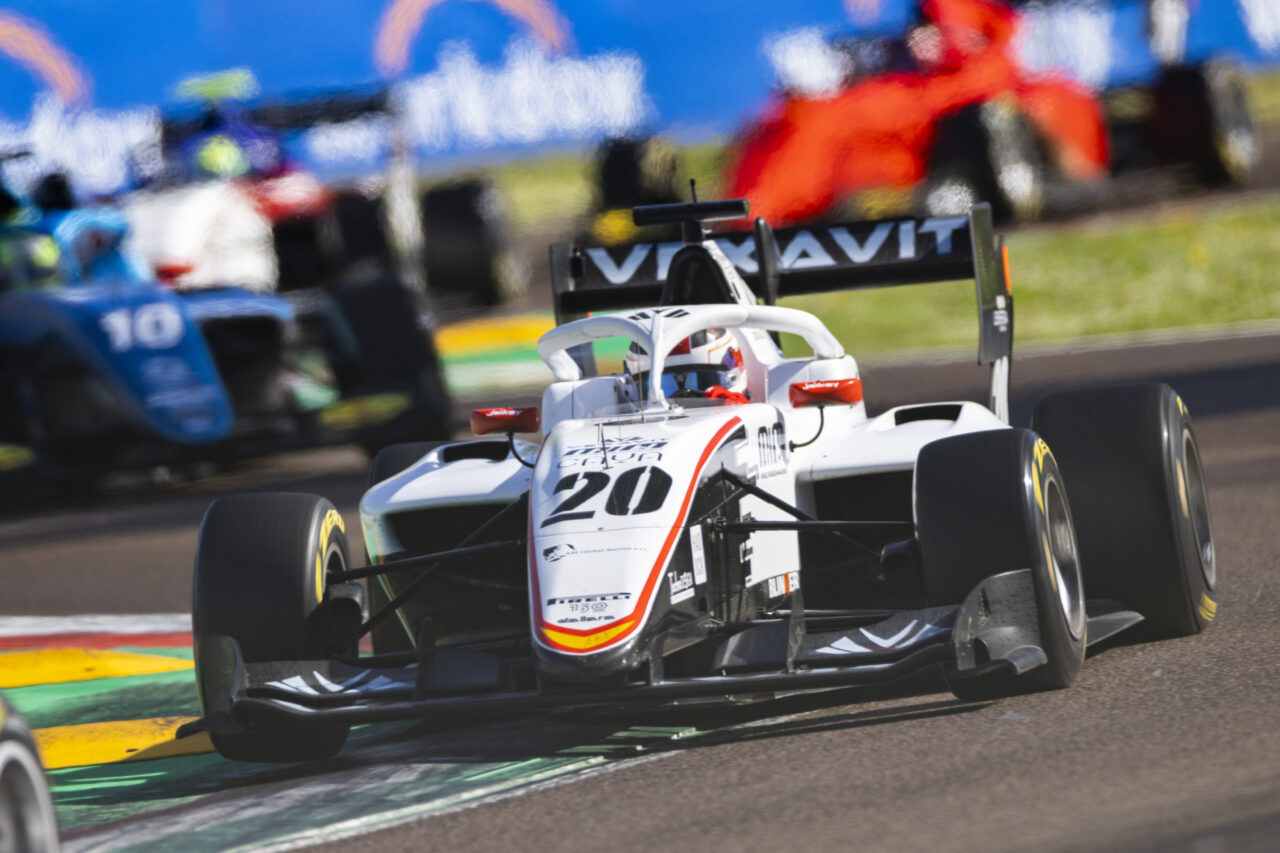 Monaco Increase Management driver has gained a record 36 positions over the two Imola events
It was another sensational drive for MIM driver David Vidales as he took 9th place in Sunday's feature race after starting from P27, to complete the Imola round of the FIA F3 series. Once again, the Spanish driver had to charge from the back of the field following Friday's qualifying, in which Oliver Bearman had ruined his hot lap by pushing him off track (a move that was later sanctioned by the Stewards). The track was still damp at the beginning of the 24-laps event and Vidales, having started on slick tyres, cleverly chose not to push too hard in the early stages. The strategy paid off as the race was soon interrupted by the Safety car to remove Pizzi's car that was stuck in the gravel trap and later on for accidents involving Benavides and Maloney, who spun just before the restart of the race. It was at this point that Vidales really started his comeback, overtaking five cars in a row, with the likes of Caio Collet and Victor Martins falling prey to his #20 Campos car. Vidales had already entered the point zone when Bearman crashed into Saucy's car and the Swiss driver was forced to retire, allowing David to climb another position. Eventually, a post-race penalty to Bearman further promoted Vidales to P8. That was the ideal completion to a weekend in which Vidales had gained a record 36 slots, considering his seventeen-position comeback on Saturday! Had it not be for misfortune in qualifying (he also had a tyre punctured by a screw on his fresh set) the Monaco Increase driver would certainly have scored much more as his pace was blistering on the track which already gave him three wins in the Eurocup; but even so, Vidales managed to improve his tally to a total of 9 in the points standing as he looks all set for another big performance in Barcelona!