Back
Vidales moves up a record 17 positions at Imola!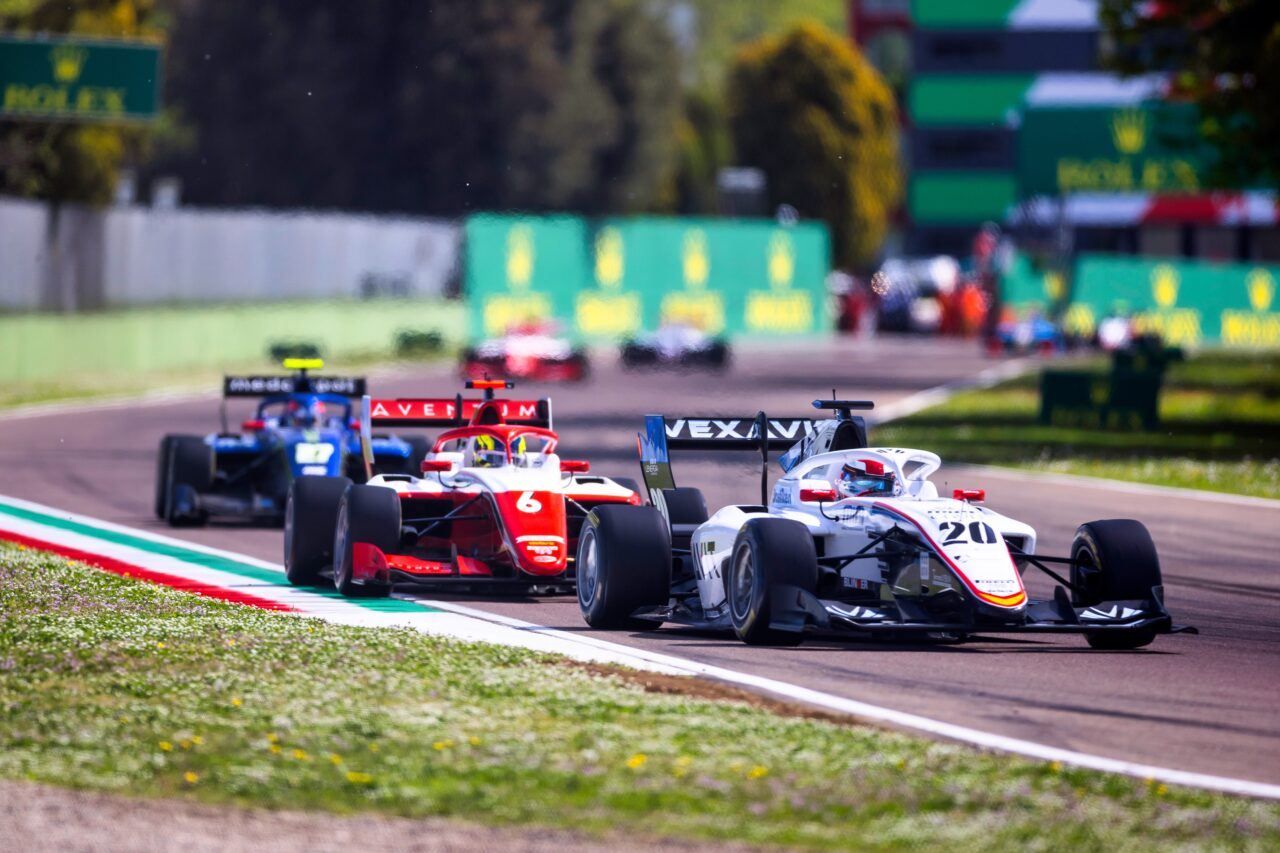 MIM driver recovers from the back after a puncture and an impeding deny him top Quali ad Imola.
Monaco Increase Management driver David Vidales brought home a 12th place in Saturday's Sprint race of the FIA Formula 3 Imola round. The Spanish driver barely missed the point zone after a sensational recovery from P28 on the starting grid. Vidales had not deserved at all in qualifying, and looked set for a top Qualifying slot in the very last stages of the session, despite an early puncture forcing him to start with one old tyre on his qualifying set. On a drying track, Vidales' times in sectors 1 and 2 had just turned purple, but as the Campos driver accelerated towards the final corners, an impeding manoeuvre from Oliver Bearman sent him off track at Rivazza and in rejoining the course, Vidales also hampered team mate Hunter Yeany. As a consequence, Bearman had to serve a 3-place penalty while Vidales had to settle for the second last grid slot. In the race, though, the #20 Spanish driver recovered positions already at the start, but shortly thereafter, the engine safety mode kicked in and he lost all the momentum down the straight. Once the problem was solved, Vidales attacked again, passing several cars in the process, and avoiding all the accidents at the front completed his comeback to P12; yet, a post-race penalty handed to American driver Kaylen Frederick meant that Vidales was promoted to eleventh in the final classification. "It's a shame we could not express our potential in qualifying, but we had a strong pace throughout today", Vidales said. Unfortunately, the F3 series format will force him to start again from a lowly P27 in Sunday's feature race, but Vidales will have more laps to press on his attacks.