Back
Palou "still in the hunt" for Indycar title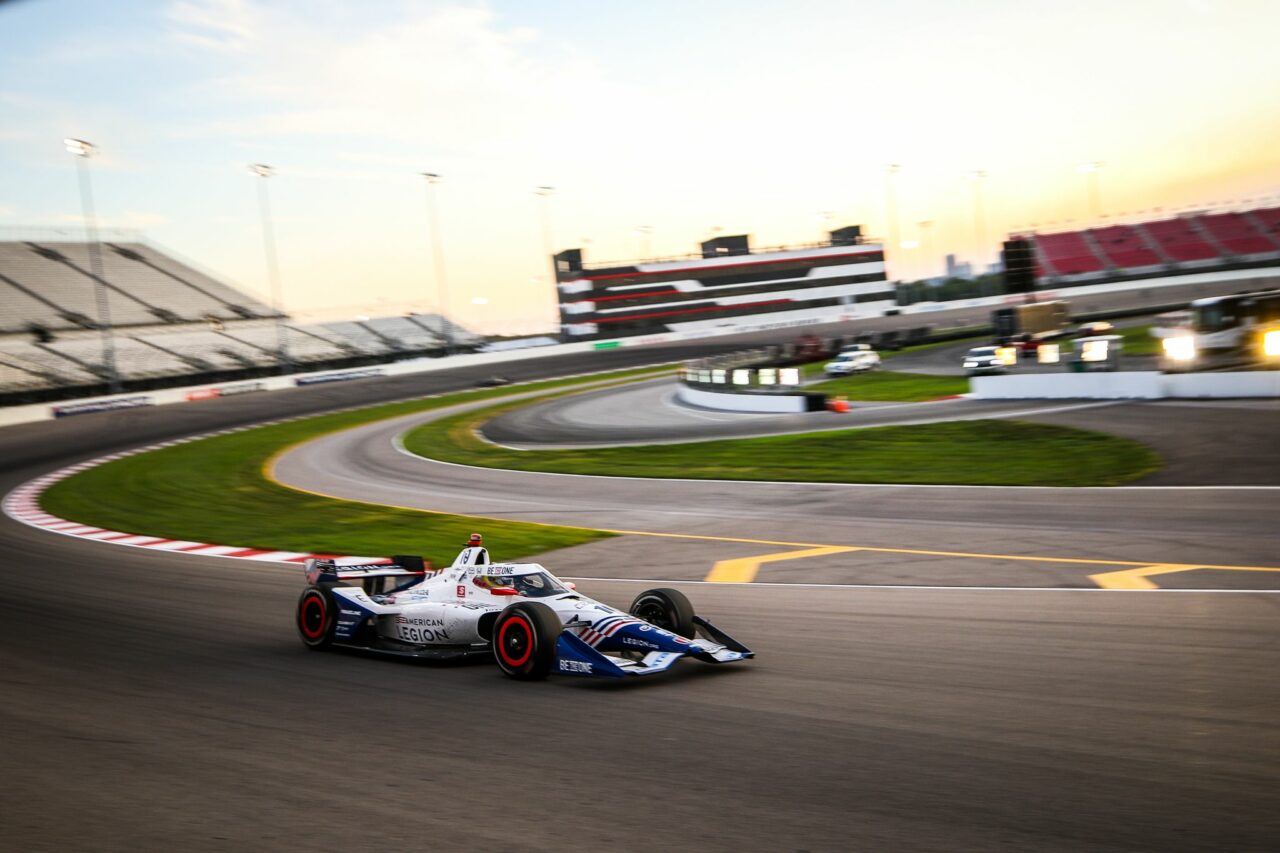 MIM driver collects more points in dramatic Gateway race with a ninth place finish
With two rounds to go, Monaco Increase Management driver and defending Indycar champ Alex Palou is "still in the hunt" - to use his own words - for the 2022 title. A ninth place finish in a troubled race at the World Wide Technology Raceway in Madison, Illinois, has the 25-years-old Spaniard still in the fight for the championship, where he sits in fifth place with a 43 points gap to the top of the standings-that is, less than you can collect in one single race. Of the last three race of the NTT Indycar season, the Bommarito 500 was perhaps the one Alex was least confident about. Yet, a brilliant qualifying performance saw him clinch fifth best speed among the Fast Six top group. This is just about what Palou had hoped for, but the MIM's driver good effort was frustrated at the start of the 260-lap race, where he got stuck in traffic and slipped back to ninth. He subsequently started his comeback by passing Devlin Defrancesco on lap 45 and fifteen laps later he served his first pit-stop, which did not alter things too much. Palou was able to open up a huge gap to Harvey running behind him, but it took him until lap 103 to slip past Sato and gain P7.
After the second round of pit-stops, Palou was well placed along the 2-km uniquely egg-shaped oval track, which does not allow too much overtakings. On lap 150, the Monaco Increase managed champ was running fifth with a one-second margin over Scott Dixon, but the third stop on lap 196 proved to cost him a lot of time and he rejoined the track in fifteenth place. Undeterred, Palou started yet another chase through the field to climb up to tenth place when, on lap 215, a full course yellow flag came out because of inclement weather conditions, and three laps later the race was stopped altogether.
A lengthy break ensued, and the race ended under the lights with Palou being able to recover yet another position to P9. After the race Palou commented: "It was a long day for sure for us with the rain delay but finished P9 with the No. 10 American Legion. I think we had a car for a little bit more. Things didn't fall our way, but we're still in the hunt. The championship is really close and we're heading to the West Coast where we were quite strong last year with chances to win. We need to focus on ourselves, try to win the last two races of the year and try to get this championship back home again."