Back
8th place and more points for Vidales in Bahrain!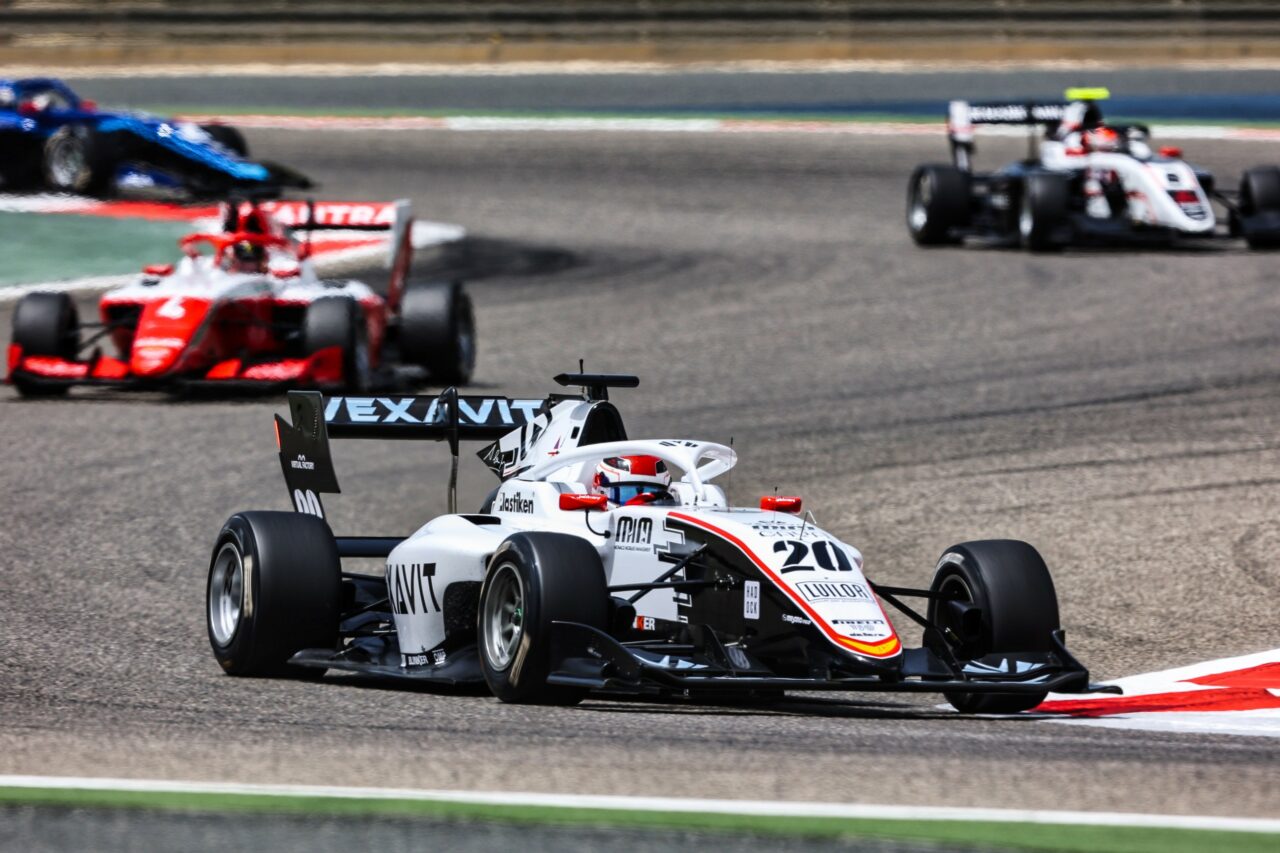 MIM driver gets another good result in F3 after running Top-5 in early stages
MIM driver David Vidales increased his point tally in the second and last race of the first round of the FIA F3 championship at Bahrain International Circuit this weekend by taking eighth place after having run as high as fifth in the early stages of the 24-lap Feature event. Vidales had already finished in the points in race-1; a post-race inspection, though, showed that his #20 car needed some work and the innards of the differential were changed overnight. The 19-years-old from Leon had qualified P10 on Friday, but he gained one position at the start following Maini's grid penalty. When the lights came out, Vidales showed that he hadn't lost his touch at the start and quickly got up one more place by diving on the inside of Turn 1. The race was immediately interrupted with the yellow flag following a number of accidents and, again at the restart, Vidales was able to find more speed to make his way into the top-5 pack. From then on, though, his car began once again to lose pace and he was involved in a long battle in midfield, often swapping positions with William Alatalo. He eventually won the battle and cruised comfortably to a P9 finish which immediately turned into P8 as Alexander Smolyar was given a 20-second penalty in the race. "I felt confident before the race – said Vidales – and I knew I could have a good start". Now Monaco Increase managed Vidales has already 5 points under his belly in his maiden F3 season, ahead of the Imola event, where he scored wins in both 2020 and 2021 in the F.Regional series.